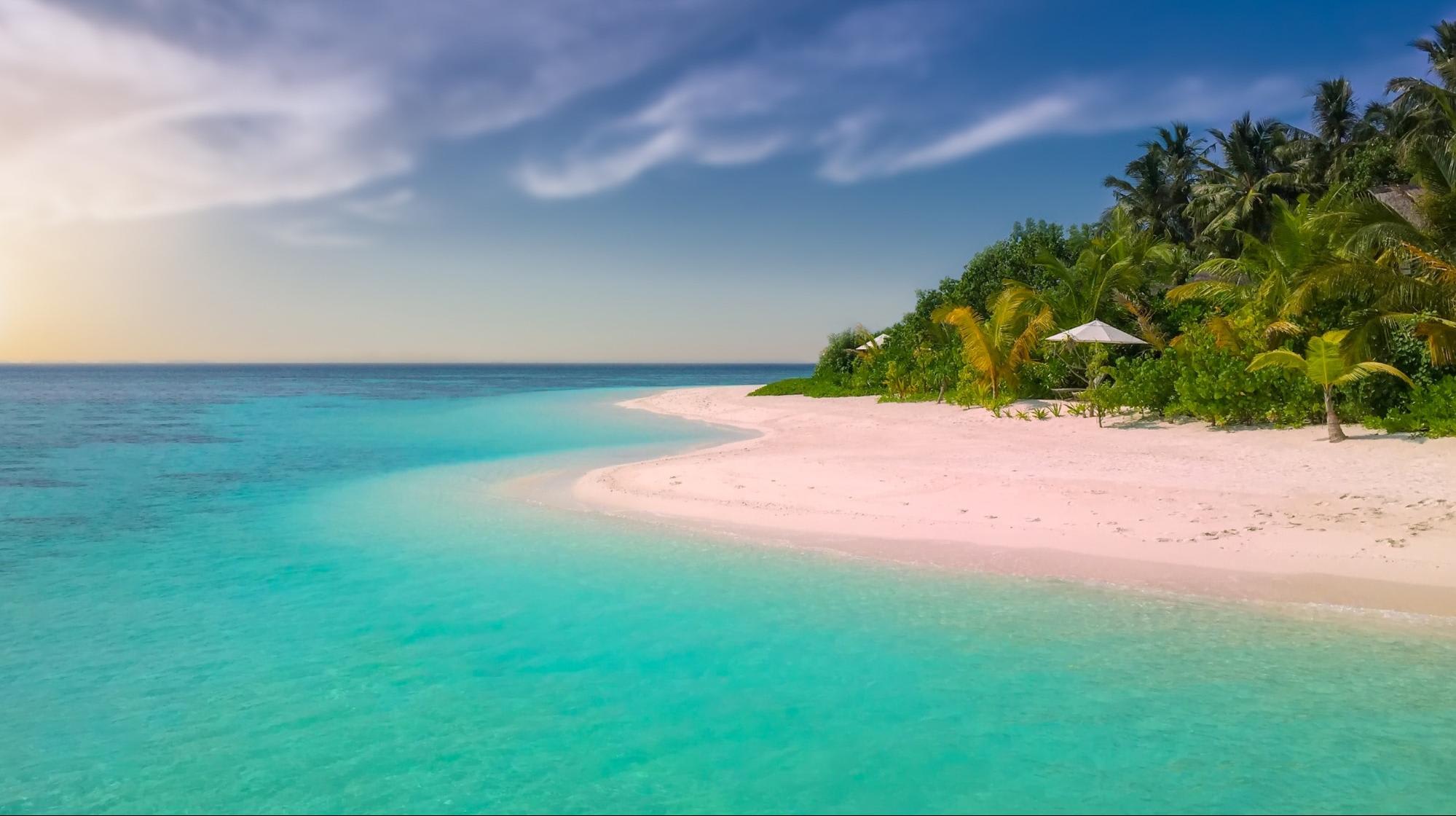 Find paradise this summer in these Philippine Beaches
With Boracay's recent 6-month closure, beach bums have no choice but to look elsewhere for their beach fix! Luckily for us, the Philippines has thousands of islands to choose from (7,107 to be exact)! These beaches are just as beautiful as the famous white-sand beach and offer a multitude of land and sea activities you can enjoy. It's true when they say, "It's more fun in the Philippines"!
With summer fast approaching, we've curated a list of exceptional beaches in the Philippines that are equally as beautiful as Boracay. Read on to find out where to find the beach paradise of your dreams!
1. Coron, Palawan – Best wreck-diving destination in the country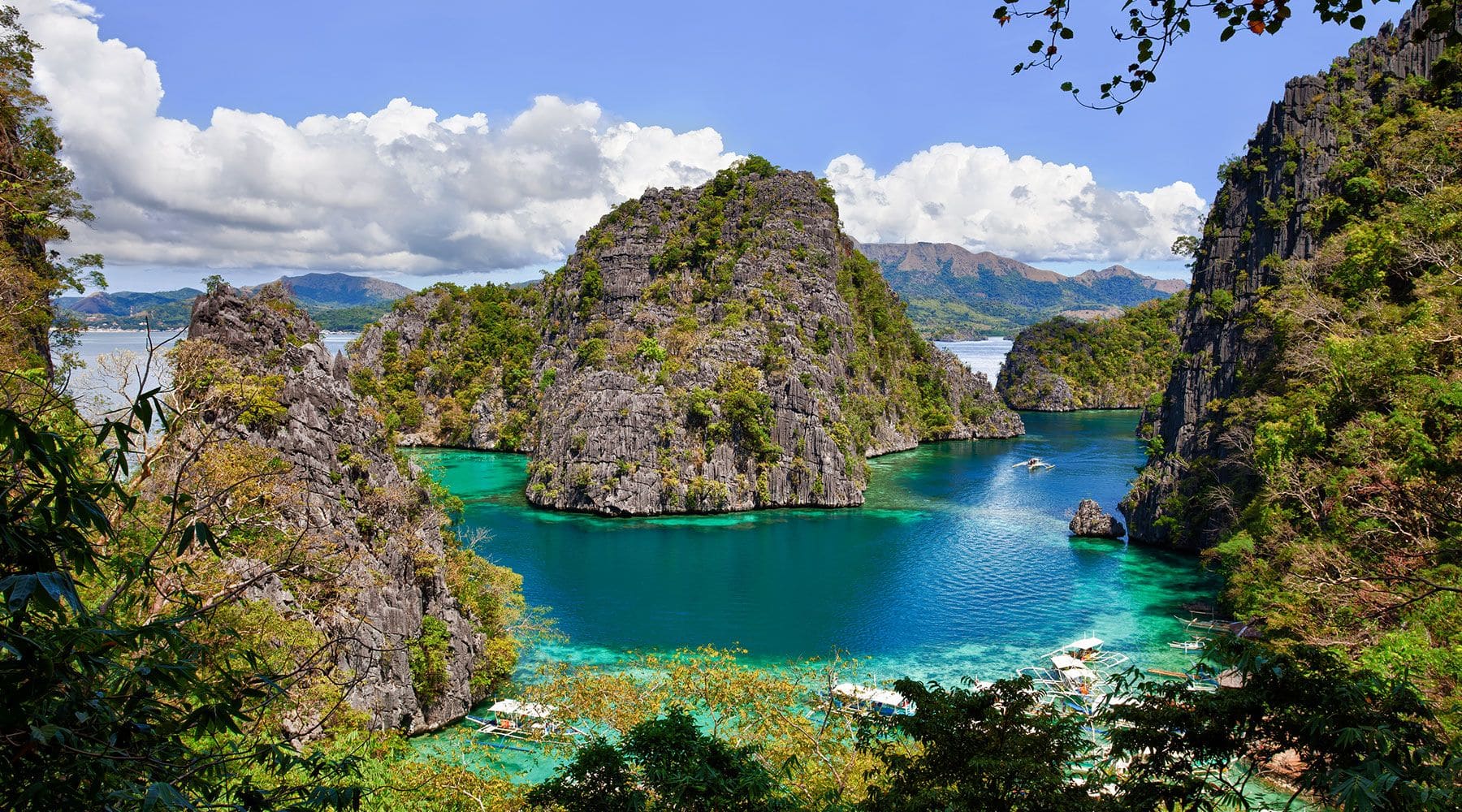 Photo credit: azamaraclubcruises.com
Wreck diving is one of Coron's most sought after activities. Japanese shipwrecks from World War II dot the coast of Coron and serve as great diving spots. Some of the best spots can be found at Lusong Gunboat, which is also the best location for viewing the famous Coral Garden.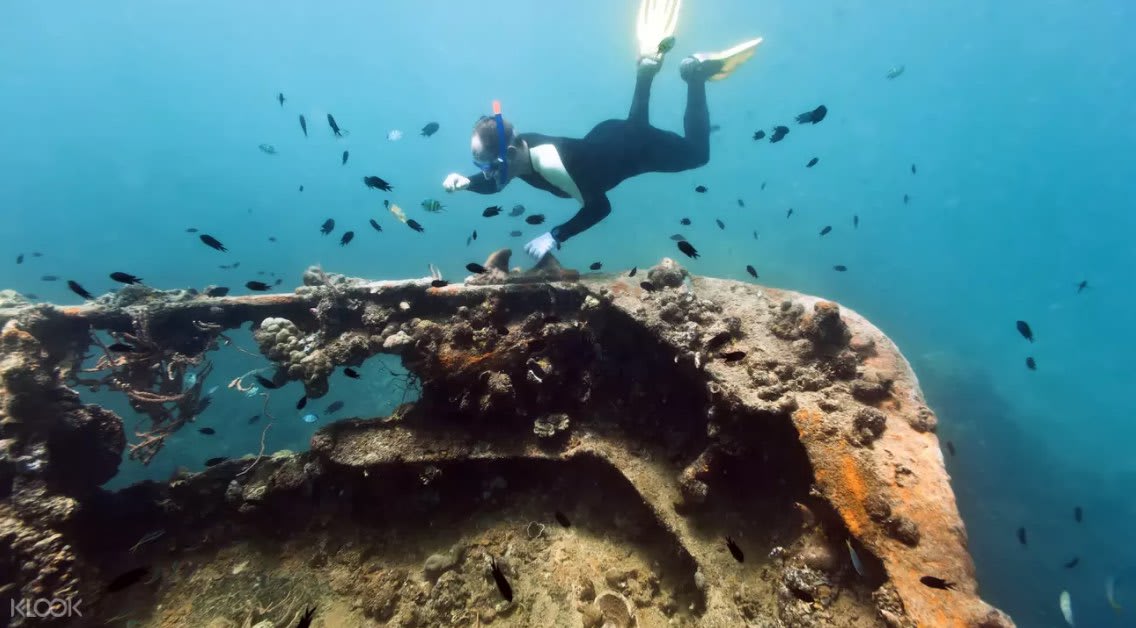 Apart from wreck diving, Coron is also known for is its famous karst limestone cliffs, turquoise waters and all around breathtaking scenery! Fill your itineraries with these activities in Coron!
GETTING THERE:
MANILA to CORON: Cebu Pacific and Philippine Airlines offer daily flights to Busuanga Airport from Manila. You'll arrive in Coron in just 1 hour!
BUSUANGA AIRPORT to CORON: From Busuanga Airport, you will need to take a shuttle or van to get to the Coron town. Hop onto a shuttles or vans outside the airport for just P150 per head. If you're travelling with a group, we suggest renting a van for P1500 pesos instead! The ride to Coron town will take around 40 minutes.
2. El Nido, Palawan – What beach dreams are made of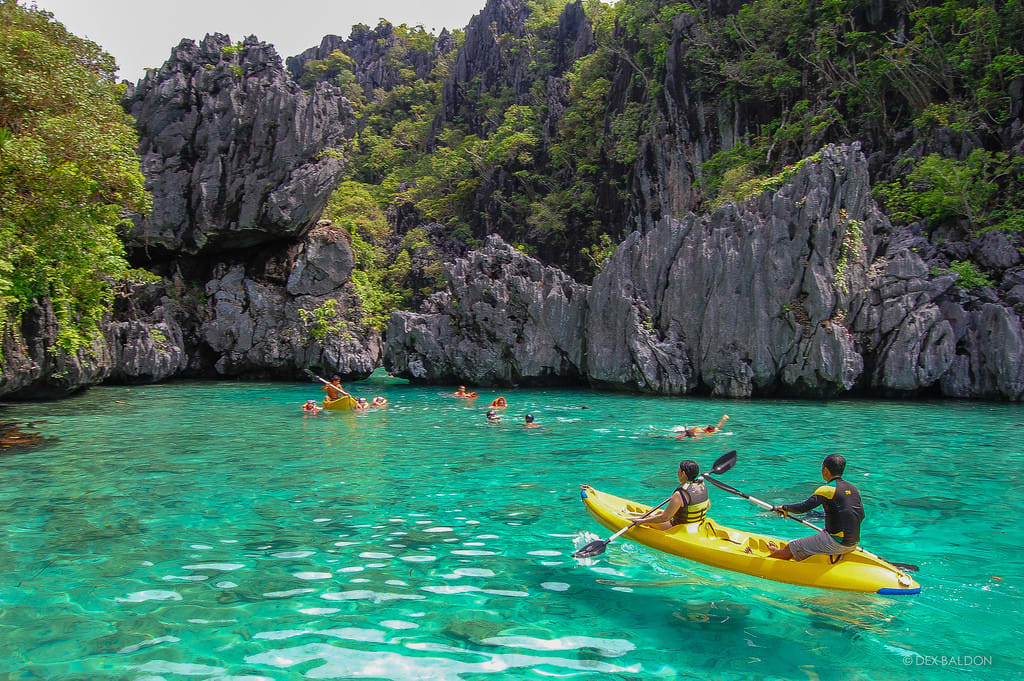 Photo Credit: myresortspalawan.com
El Nido recently ranked number four on Conde Nast Travelers' "20 Most Beautiful Beaches in the World" list. Here's why we can't help but agree! If you're looking to commune with nature, see limestone cliffs and turquoise waters and lay in white sand beaches, El Nido may be your best bet.
The island also offers a multitude of sea activities like kayaking, island hopping, and cliff diving. Pick your favourite activities and experience the best of El Nido in one day!

| El Nido Tour Packages | Price | Package Inclusions |
| --- | --- | --- |
Package A
P900
Small Lagoon
Big Lagoon
Hidden Lagoon
Shimizu Island
7 Commando Beach
Package B
P1100
Snake Island
Pinagbuyutan Island
Papaya Beach
Cudugnon Cave
Cathedral Cave
Package C
P1250
Helicopter Island
Matinloc Shrine
Secret Beach
Talisay Beach
Hidden Beach
Package D
P1000
Cadlao Beach
Paradise Beach
Pasandigan Beach
Natnat Beach
Bukal Beach
GETTING THERE :

MANILA to EL NIDO: AirSwift, El Nido Resort's charter airline, offers several straight flights to El Nido from Manila. The flight will take you about 1 hour.
MANILA to PUERTO PRINCESA: However, if Air Swift's available flight times do not fit your schedule, Cebu Pacific and Philippine Airlines also offer daily flights to Puerto Princesa, Palawan. The duration of this flight is 1 hour and 20 minutes.
PUERTO PRINCESA to EL NIDO: Once you've arrived in Puerto Princesa International Airport, you will need to ride a 6 hour shuttle or van to get to the island of El Nido. Since the journey to El Nido is quite long, it's best to book a private charter (with driver) for a stress-free transfer from Puerto Princesa to El Nido beforehand.
3. Bitaog Beach, Catanduanes – The country's best kept secret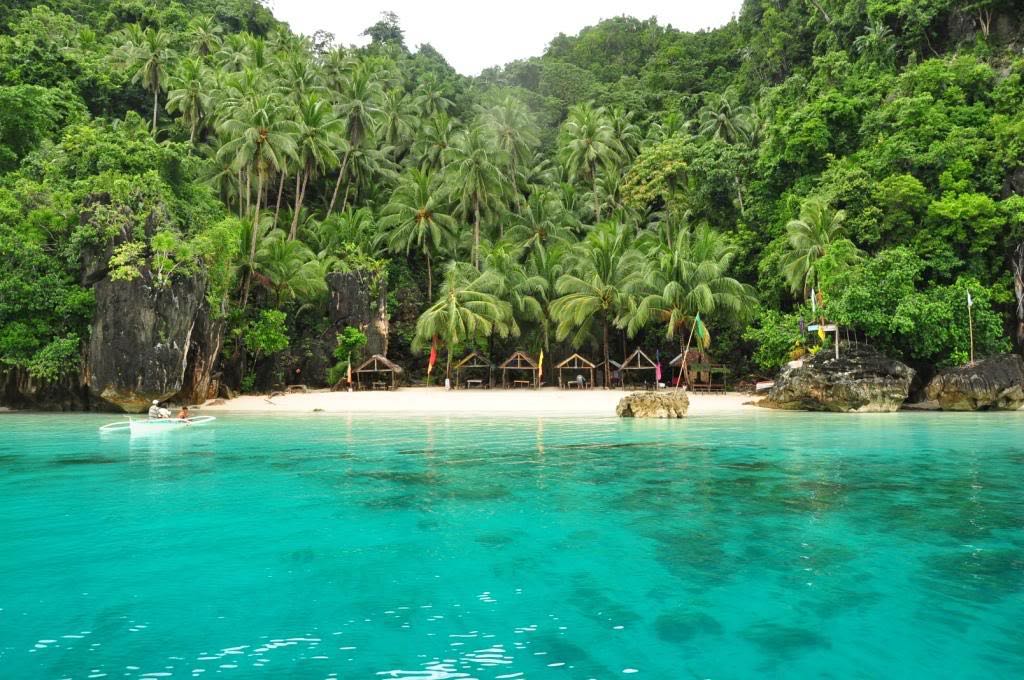 Photo Credit: mindanaotours.com
We wouldn't be shocked if nobody has ever heard of Bitaog Beach – and to be honest, it wouldn't be the worst thing in the world. This stunning paradise is truly one of the country's best hidden beaches. Completely detached from the hustle and bustle of the city, it offers a serene ambiance and a sense of seclusion. The island is blessed with powdery white sand, crystal clear aquamarine waters, and magnificent rock formations! Whether you're looking to go for a swim, lay by the sand, or even go snorkelling, Bitaog beach is the one for you!
GETTING THERE:
MANILA to BUTUAN AIRPORT: Cebu Pacific and Philippine Airlines offer daily flights to Butuan Airport, the nearest airport to the Dinagat Islands. Flight duration is around around 2 hours long.
BUTUAN AIRPORT to SURIGAO CITY: Once you've arrived at Butuan Airport, locate the Langihan Bus Terminal and ride a bus going to Surigao City. Travel time is 2-3 hours long and would cost P200.
SURIGAO CITY to DINAGAT ISLAND: From the Surigao City pier, take a boat bound for San Jose, which is the jump-off point for all Dinagat Island hopping destinations – including Bitaog Beach! The trip would take less than 2 hours and cost P100/per head.
4. Borawan, Quezon Province – A Boracay and Palawan hybrid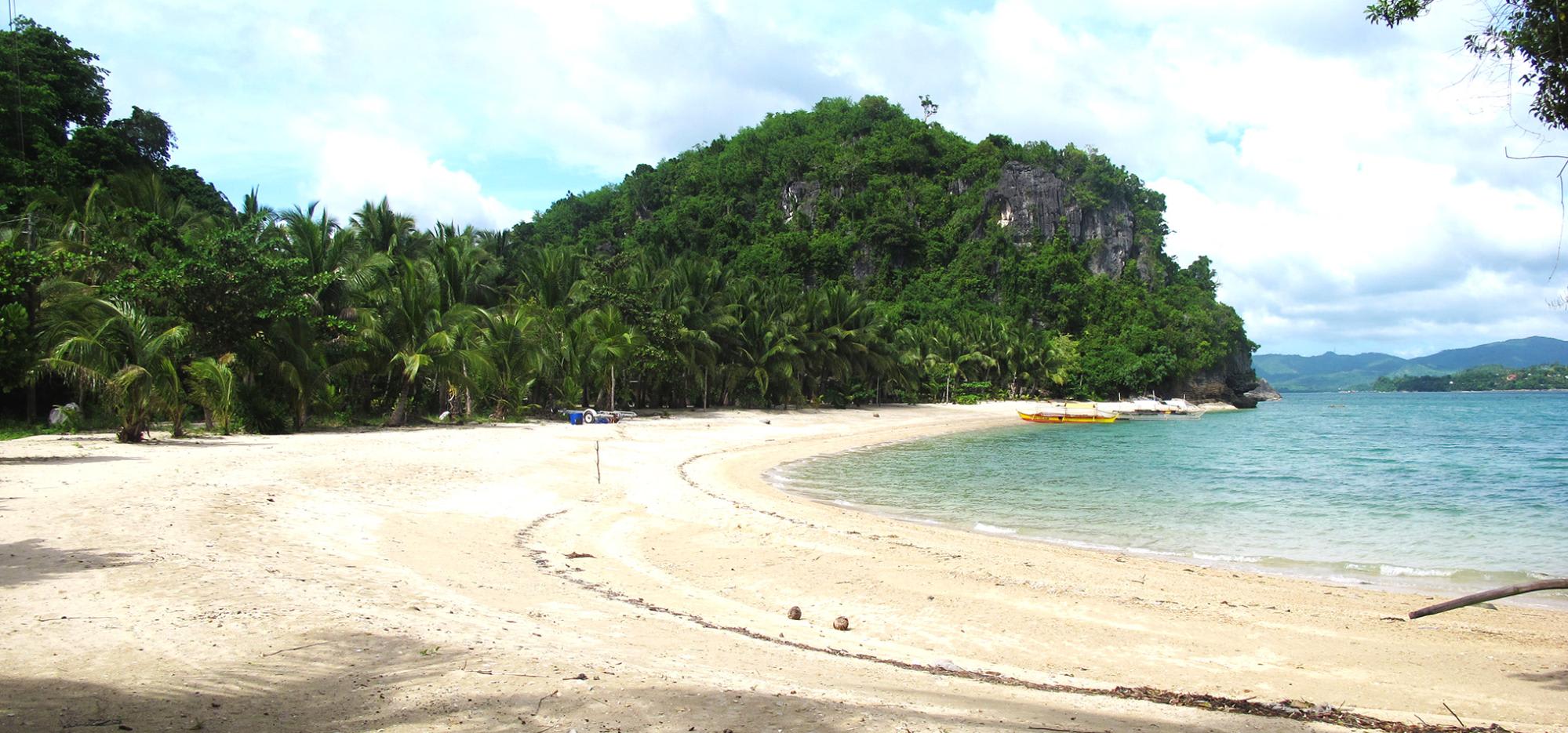 Photo Credit: borawanislandresort.com
If Boracay and Palawan had a baby, it would be the island of Borawan. This island was purposely named after the two beaches for its white sand and limestone formations. Borawan Beach has everything the other two islands has, minus the large crowds!
GETTING THERE:
MANILA to LUCENA CITY: Take a 3-hour bus ride to Lucena City from any bus terminal in Metro Manila. The fare would cost a minimum of P250.
LUCENA CITY to APLAYA:From the Lucena Grand Terminal, look for a bus bound for Unison – take note, this bus ride is often is not air-conditioned and usually takes 1hr and a half and costs 40 pesos at most.
APLAYA to BORAWAN: Let the tricycle driver know that you're headed to Borawan Island and he'll take you to a port where you can rent a boat to go island hopping in Borawan Island and its neighboring beaches!
5. Jomalig Island, Quezon Province – Secluded unspoiled sanctuary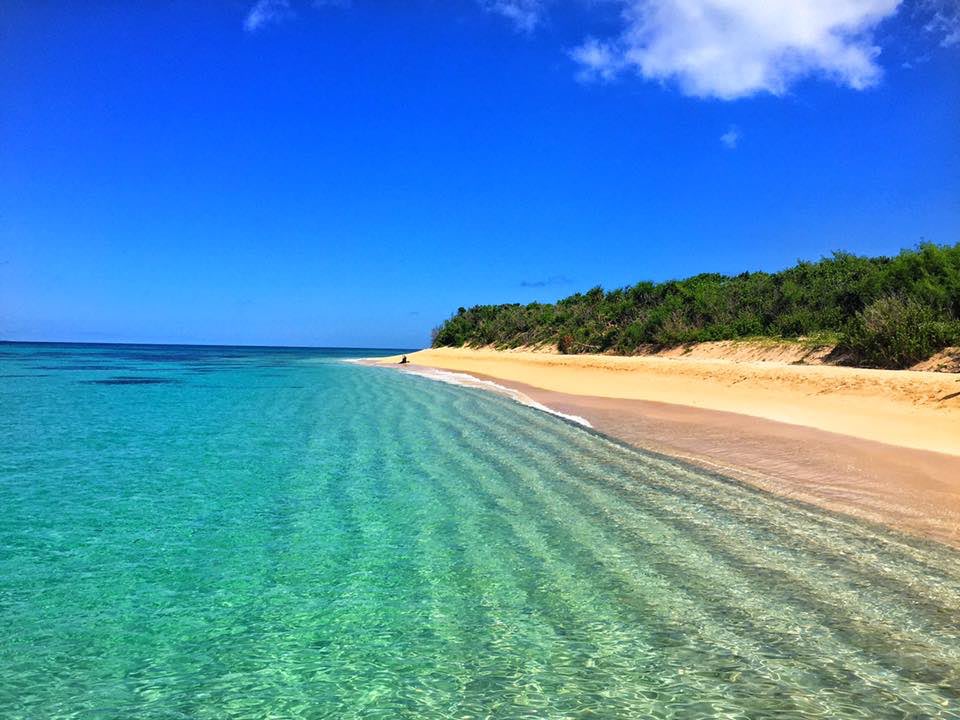 Photo Credit: pinoymanila.com
The only flaw about this island is that it is quite difficult to get to. But, don't let a six hour boat ride discourage you! From what we've gathered, there isn't a single visitor who wasn't in awe of this island's majestic beauty. The long commute might just be an advantage if you are looking for a quiet place to unwind.
GETTING THERE:
MANILA TO REAL: The most convenient way to get to Real Port is by van since it is a 3-4 hour car ride. There are vans ready in Raymond Bus Terminal, Manila which cost P250.
REAL to JOMALIG ISLAND: From the Real port, inquire about boats leaving for Jomalig Island and wait for the next departing boat, which costs P200-350 per head. However, this boat ride takes 5-6 hours, depending on the water conditions, so make sure to make necessary preparations prior the trip.
6. Gigantes, Iloilo – The ultimate island life experience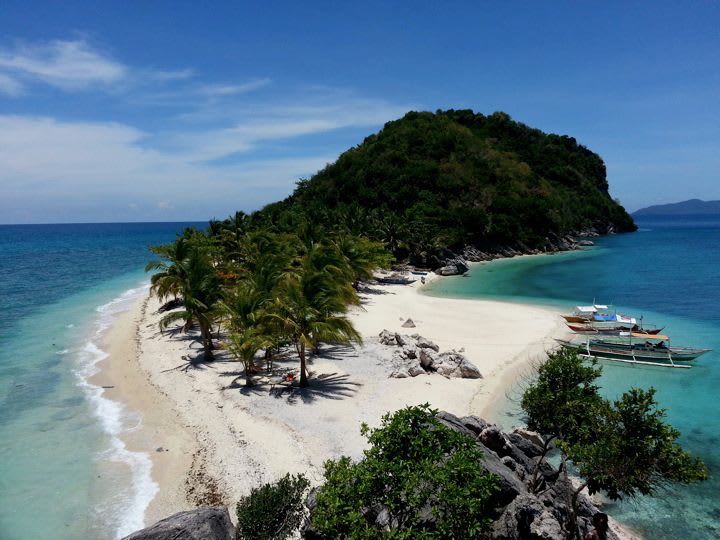 Photo Credit: choosephilippines.com
The islands of Gigantes can rival those of Boracay – with their sugary white sand, crystal clear waters, abundant marine life and lagoons. Additionally, experience the authentic island life experience complete with fresh seafood to chow down on!
GETTING THERE:
MANILA to ROXAS CITY: Though located in Iloilo, Gigantes is much easier to get to from Roxas City, Capiz Province. Cebu Pacific Airlines and Philippine Airlines offers daily flight services to Capiz and the duration is 1hr and 30 minutes.
ROXAS CITY to ESTANCIA: From the Roxas City Airport, take a 15 minute tricycle ride to the Ceres Bus Terminal. This would cost around 200 pesos. From the Ceres Bus Terminal, take a bus bound for Estancia, which cost 75-80 pesos for a 2 hour trip.
ESTANCIA to GIGANTES: From the Estancia Port, there is only one boat that leaves for Gigantes Island, so best be at the port by 1PM. This boat ride would be 2 hours long and would cost P60.
7. Oslob Beach, Cebu – Best whale shark adventure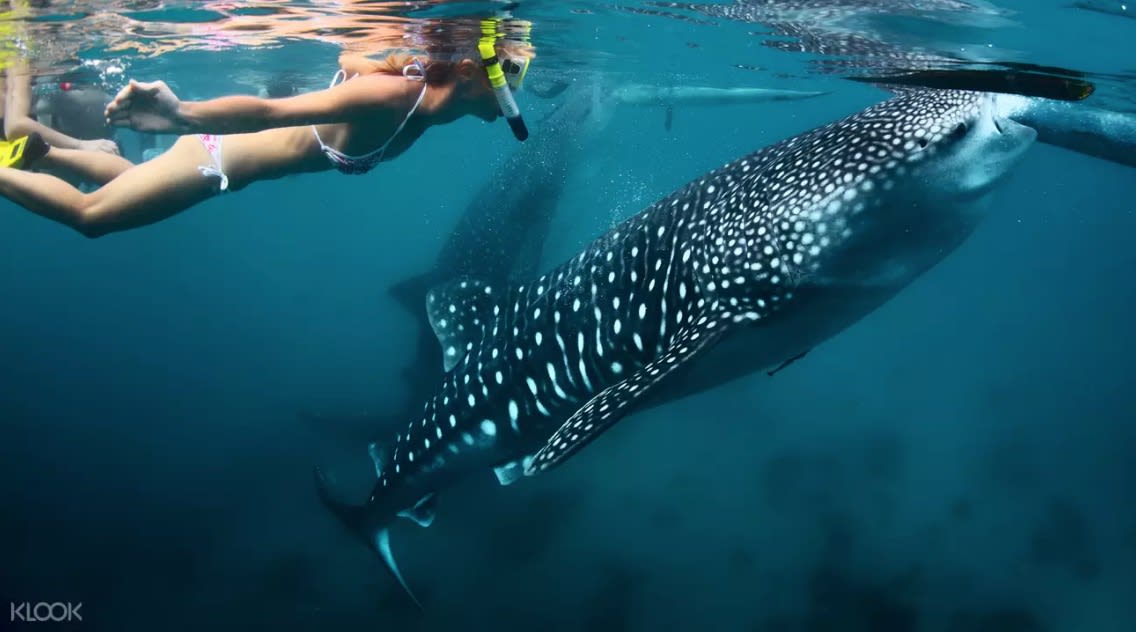 Looking for some thrill? Check out Oslob beach in Cebu! In addition to boasting a gorgeous sandbar, Oslob beach is the jump-off point for swimming with the Whale Sharks! This experience is unlike any other, and is highly recommended by tourists and locals. Check "Swimming with Whale Sharks" off your bucket list with this activity!
GETTING THERE:
MANILA to CEBU: Manila to Cebu flights are available everyday with Cebu Pacific and Philippine Airlines. This flight takes around 1 hour and 30 minutes.
CEBU AIRPORT to OSLOB BEACH: Travel to the South Bus Terminal by taxi (around 30 minutes) and ride a bus to Tanawan. This would take around 5 hours with traffic.
8. Bantayan Beach, Cebu – A quiet beach retreat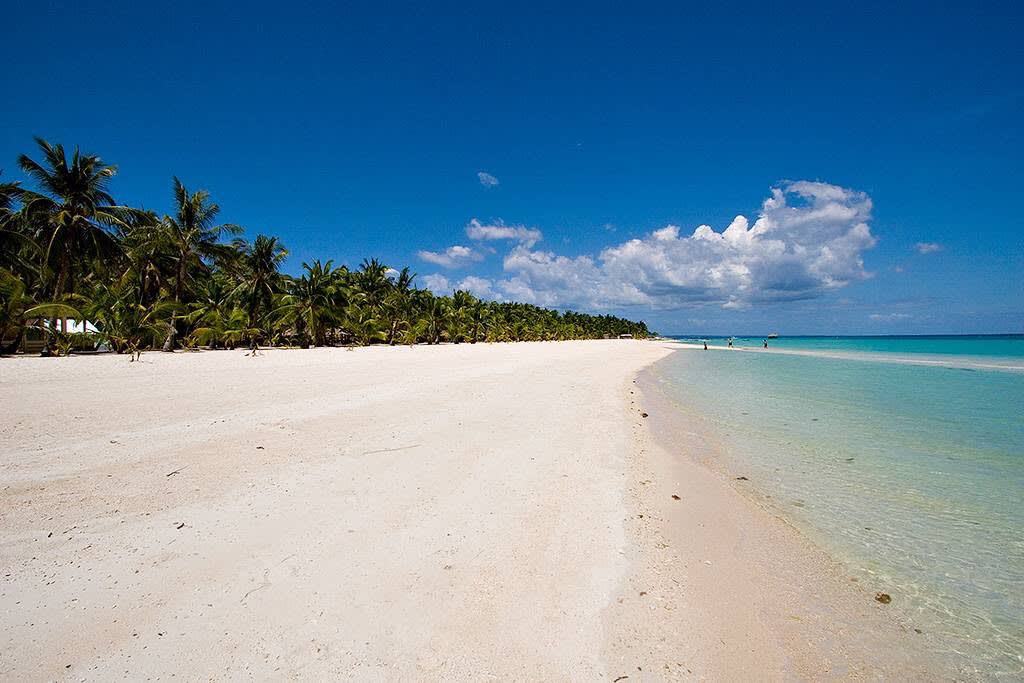 Photo Credit: cebutours.ph
Made popular by the Filipino movie, Camp Sawi, locals have flocked to this island in hopes of mending their broken hearts and to get a break from their busy lives. If you're looking to disconnect and destress, this is the perfect island for you!
GETTING THERE:
MANILA to CEBU: Manila to Cebu flights are available everyday with Cebu Pacific and Philippine Airlines. This flight takes around 1 hour and 30 minutes.
CEBU to BANTAYAN ISLAND: From Cebu-Mactan Airport, there a new direct flights to Bantayan Islands which take 30-40 minutes.
9. Great Santa Cruz Island, Zamboanga – The Philippines' pink sand beach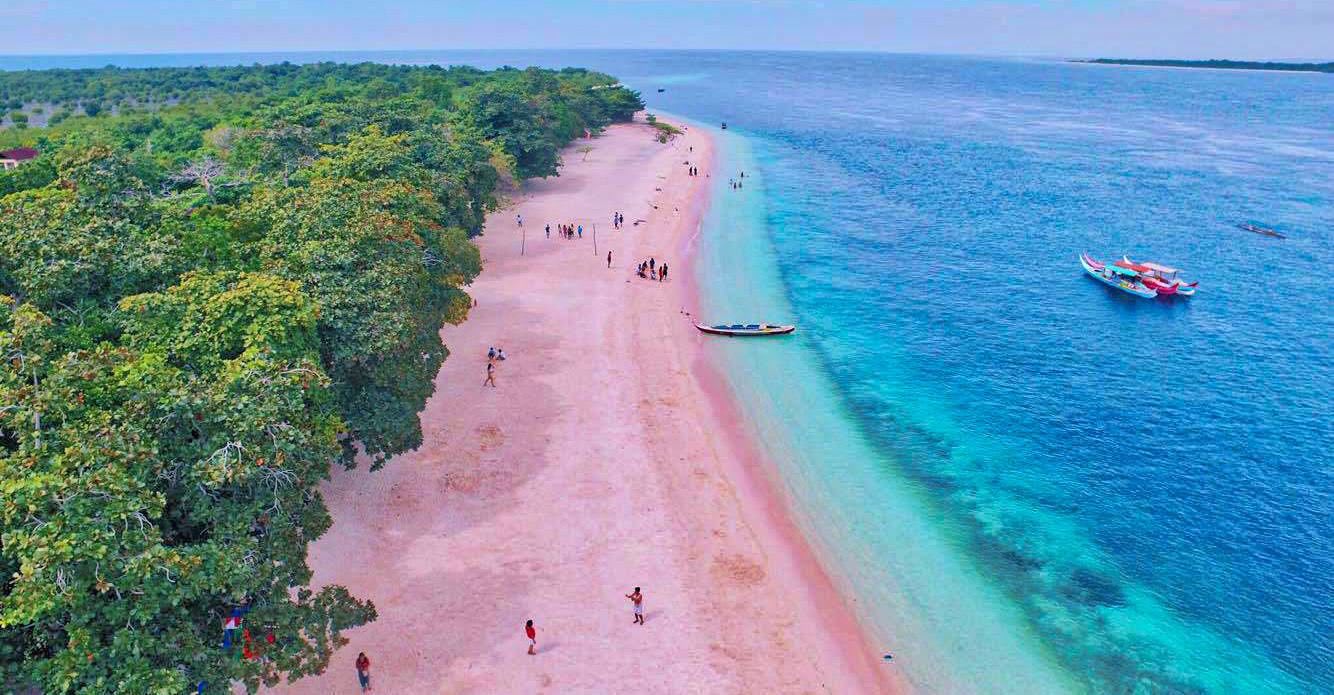 Photo Credit: projectlupad.com
Tucked away in the province of Zamboanga is a unique pink sand beach. The Great Santa Cruz Island in Zamboanga is an up and coming tourist hot spot recently featured in National Geographic's "21 Best Beaches in the World" list in 2017.
GETTING THERE:
Manila to Zamboanga: Cebu Pacific and Philippine Airlines offer daily flights to Zamboanga. Flight duration is just under 2 hours long.
Zamboanga City to Great Santa Cruz Island: From the city, hail a tricycle headed to Paseo Del Mar. From Paseo Del Mar, book a boat, priced at P1000, to head the pink beach. This boat ride can accommodate up to ten people, and only takes 20 minutes.
10. Siargao, Surigao Del Norte – Surfing capital of the Philippines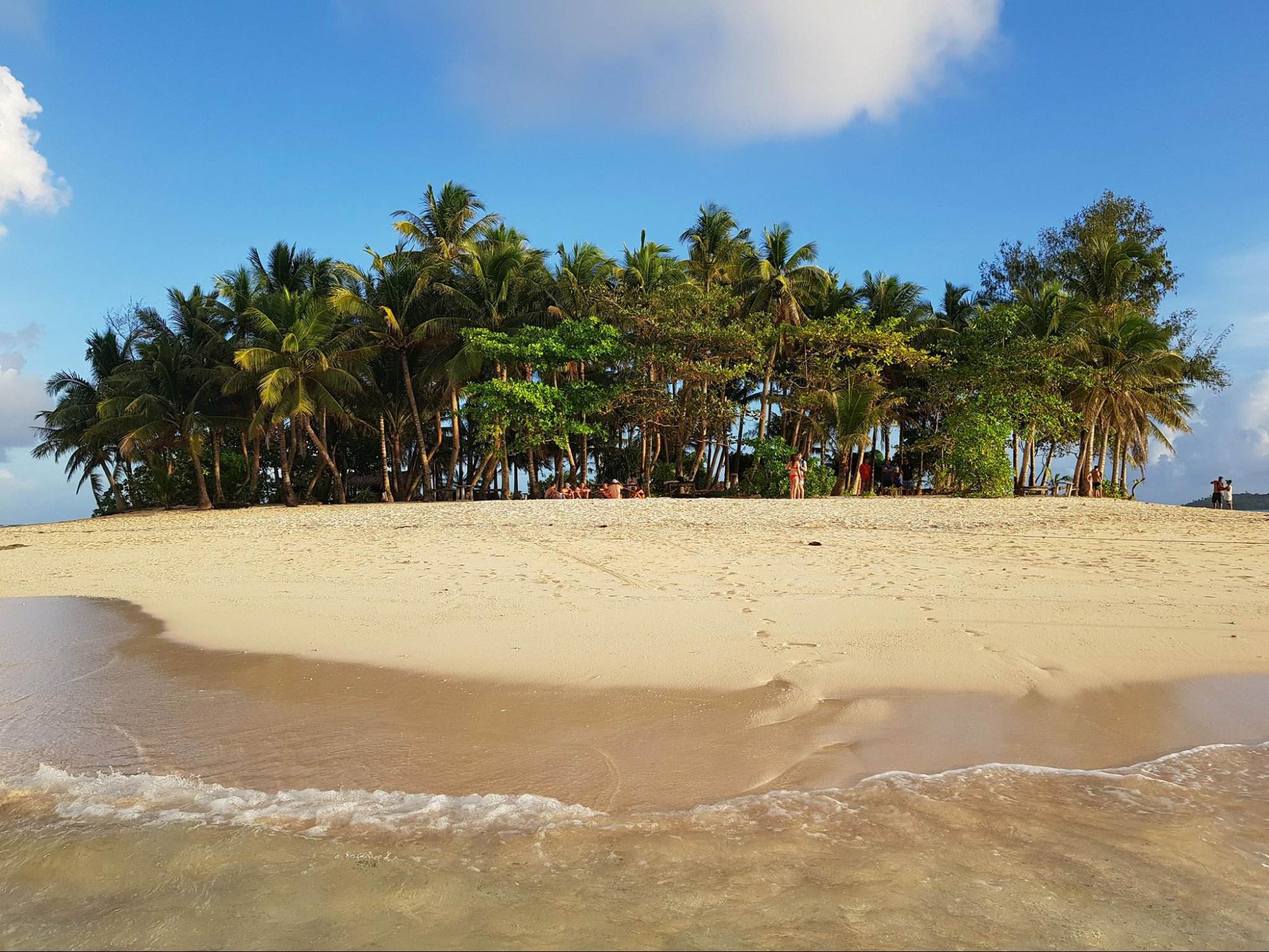 Photo Credit: Fay Pua
In the recent years, Siargao has become a notable favorite among the Filipinos. Though gradually gaining popularity, the island is still relatively undiscovered. This island is also one of the Philippine's best surfing sites that offer laid back vibes all around.
GETTING THERE:
MANILA to SURIGAO CITY: Cebu Pacific offers straight Surigao flights at 12:50PM, six times a week (not including Wednesday). Alternatively, you can catch Skyjet's daily 10 AM flights to Surigao City as well.
11. Caramoan, Camarines Sur – A castaway's paradise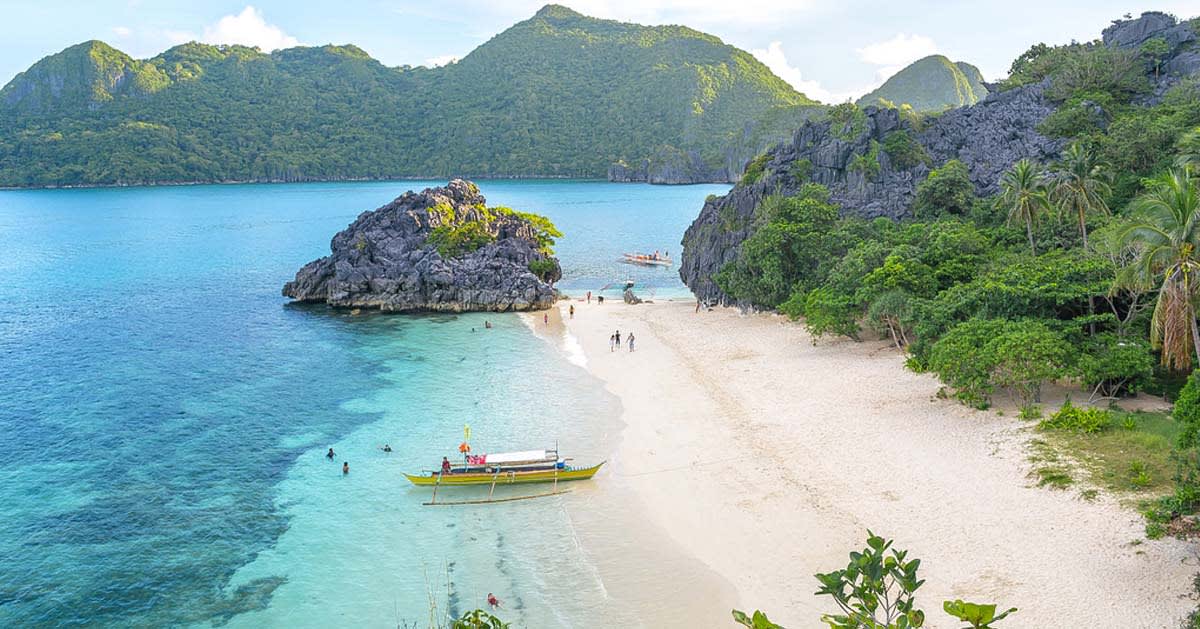 Photo Credit: touristspotfinder.com
Similar to Boracay, Caramoan Island is abundant in marine life, white sand beaches, stunning backdrops and clear blue waters – minus the crowds. This charming island is incredibly underrated- considering that two seasons of the reality series "Survivor" were filmed on this site! Experience the life of a castaway in this beautiful, unexploited island!
GETTING THERE:
MANILA to NAGA CITY: Cebu Pacific and Philippine Airlines have flights to Naga City everyday. Though flights are daily, Cebu Pacific only offers one flight per day.
NAGA CITY to SAN JOSE: From the Naga Central Terminal, tourists have the option of bus, jeep, or van transportation to get to Sabang Port in San Jose. These would cost P60-P100, depending on the chosen vehicle.
SABANG to CARAMOAN ISLANDS: Boats from Sabang Port are available every hour from 6AM to 11AM and would cost P210 pesos.
12. Camiguin Island, Bohol – The island of fire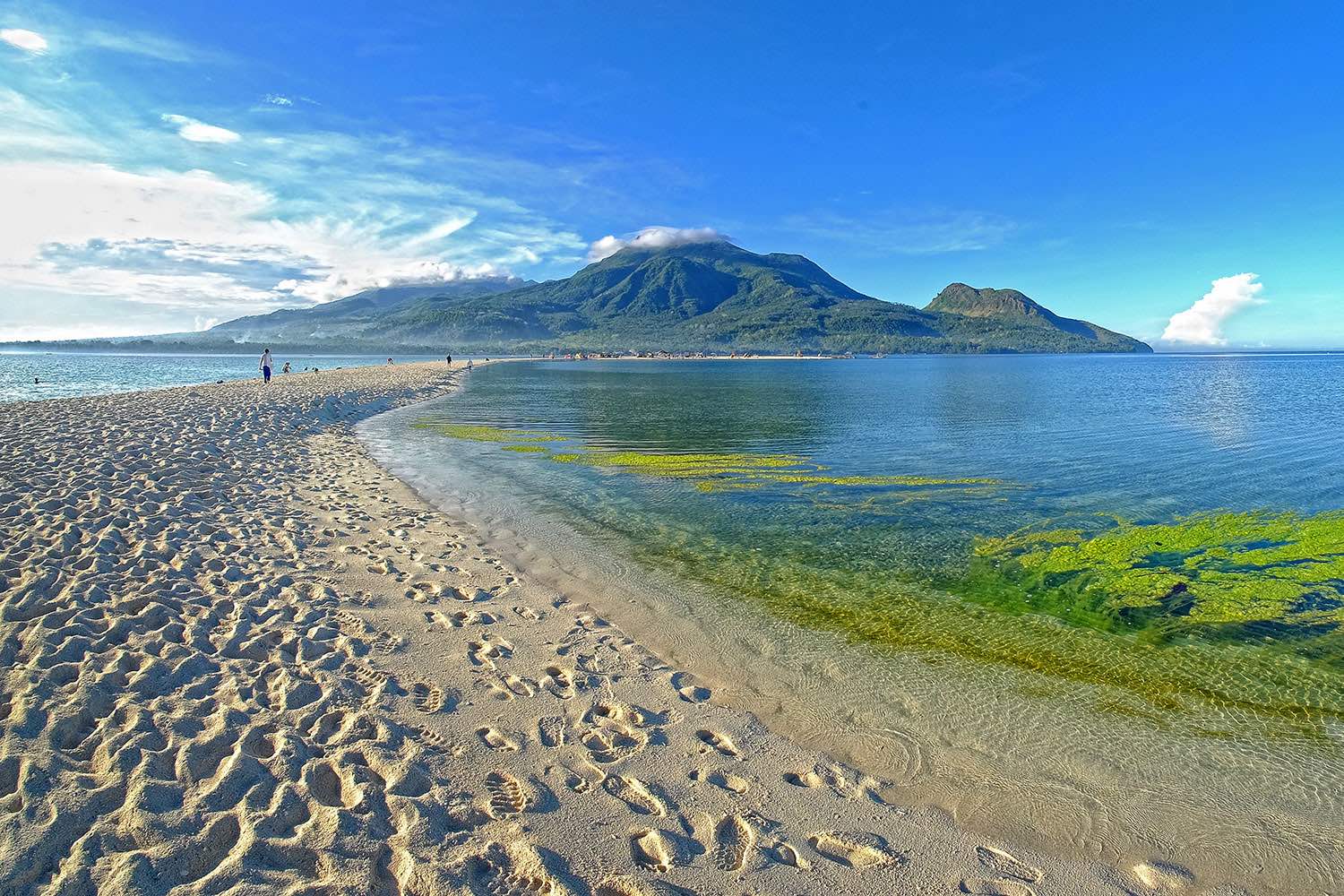 Photo Credit: visitcamiguin.org
The charming island of Camiguin or the "the Island of Fire" got its name from the seven volcanoes surrounding it. Camiguin offers an abundance of activities tourists can enjoy – snorkeling, diving, mountain climbing, and so much more!
Although the island has a handful of islands, we recommend the White Island, a seemingly endless white sand beach with a gorgeous backdrop of the islands' volcanoes.
GETTING THERE:
MANILA TO CAGAYAN DE ORO: To get to Camiguin from Manila, tourists must take two plane rides. Cebu Pacific and Philippine Airlines offer routes from Manila to Cagayan de Orog to Camiguin. The Manila to Cagayan de Oro plane ride would take around 2 hours.
CAGAYAN DE ORO to CAMIGUIN: From Cagayan de Oro City, schedule a Paras Sea Cat beforehand to Benoni, Camiguin for a much faster commute. These would cost tourists P500 per head.
13. Panglao Island, Bohol – The Boracay of Central Visayas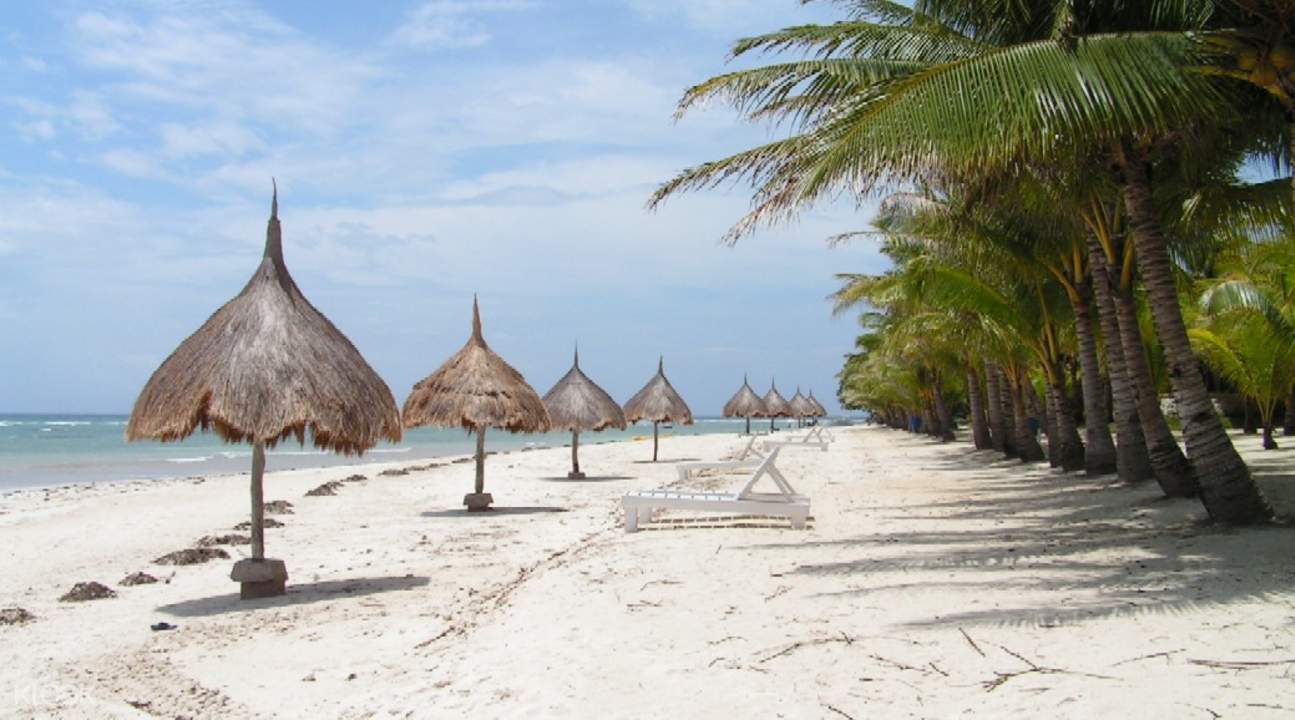 If you're looking for specific Boracay qualities for your next beach trip, this may be the island you're looking for! Unlike any other beach listed here, Panglao Island happens to have a great nightlife scene – just like Boracay. It also features the white sand beaches, clear blue waters, and world class diving sites Boracay is famous for.
Another great thing about Panglao island is its close proximity to some of Bohol's famous landmarks. You can easily visit Panglao island and attractions like the Hinagdanan Cave and Daius Church all in one day!

GETTING THERE:
MANILA to TAGBILARAN: Daily flights to Tagbilaran are offered by domestic airlines like Cebu Pacific. The flight duration is just 1 hour and 30 minutes.
TAGBILARAN to PANGLAO ISLAND: From the Tagbilaran port, Panglao Island is very easy to get to. Just hail a taxi or tricycle to Alona Beach, which costs P200-500 depending on chosen vehicle. Panglao Island is only 40 minutes away from the Tagbilaran port.
14. Potipot Island, Zambales – Your own private island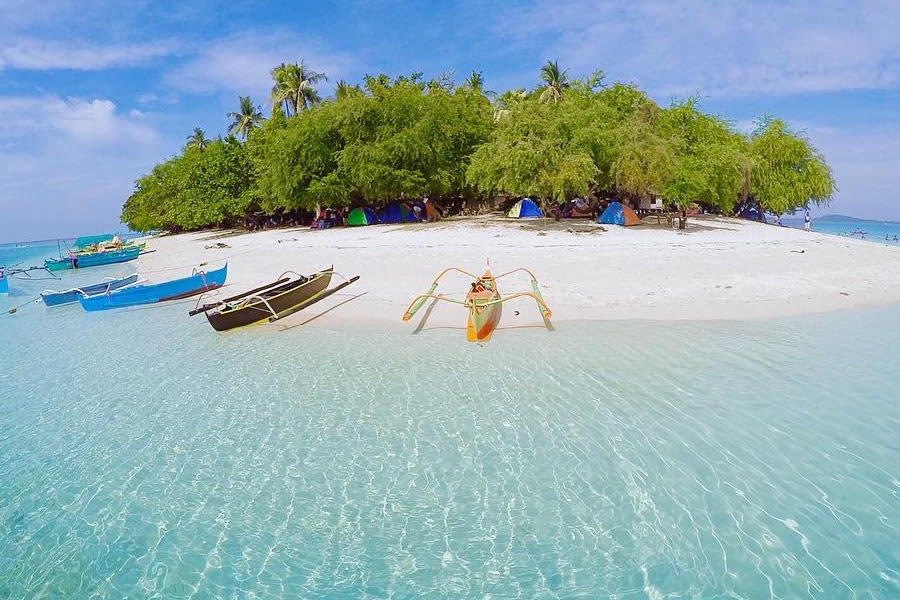 Photo Credit: potipotgateway.com
Ever dreamt of owning a private island? It takes just under an hour to go around Potipot Island. It's the perfect beach getaway from the hectic city! Also, make sure to bring your own water, food, and camping goods! Limited vendors in the area mean prices for these essentials tend to be more expensive.
GETTING THERE:
MANILA to ZAMBALES: Take a bus from any major bus terminals in Metro Manila headed towards Candelaria and stop at Uacon Barangay Hall. This trip takes approximately 7 hours.
UACON to POTIPOT: Enquire about boats to Potipot Island from the barangay hall. The boat ride to Potipot only costs a small fee and will take 10-15 minutes!
Alternatively, if you only plan on visit Potipot for a day, it is more convenient to book a one-day tour from Manila.
15. Bonbon, Romblon – Best sandbar sunsets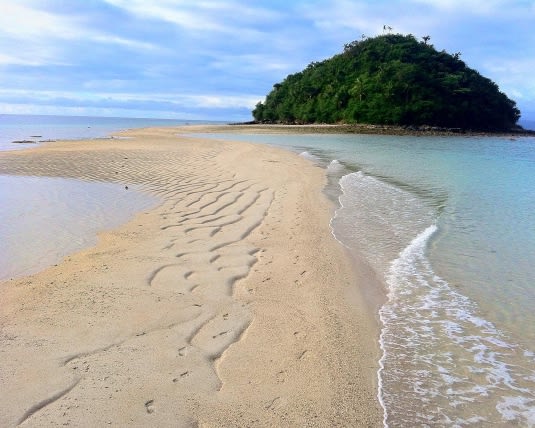 Photo Credit: philippinestournow.com
Bonbon Beach lies in the heart of the MIMAROPA region. Visitors say the island is so small, you just might drive right past!
Just a 10-15 minute tricycle ride from Bonbon Beach from the town's port, for all you early birds, there's even a chance you'll see the sandbar to Bangug island.
GETTING THERE:
MANILA to ROMBLON: Cebu Pacific and Philippine Airlines offer daily flights to Tablas, Romblon, which are around an hour long .
ROMBLON to ODIONGAN: From the airport, take a jeep to the town of Odiongan. This is a 1.5 hour ride.
ODIONGAN PORT to SAN AGUSTIN PORT: Take a jeep or bus to leave for the San Agustin port, which is a 3 hour ride.
SAN AGUSTIN PORT to ROMBLON PORT: Purchase tickets for the 1 hour boat ride.
ROMBLON PORT to TIAMBAN BEACH RESORT: Once you're in the port, ride a tricycle to the beach resort. From the Tiamban resort, Bonbon beach is just a couple meters walk away!
TRAVEL MUST-HAVES