Siem Reap's nightlife scene comprises lively bars, cocktail lounges, international restaurants and vibrant nightclubs that stay open (and busy) until 04:00 every day. Pub Street is one of a most favorite night out in Siem Reap- Cambodia. From foods to drinks, bars, dancing all night long and also local night market and street perform- you name it.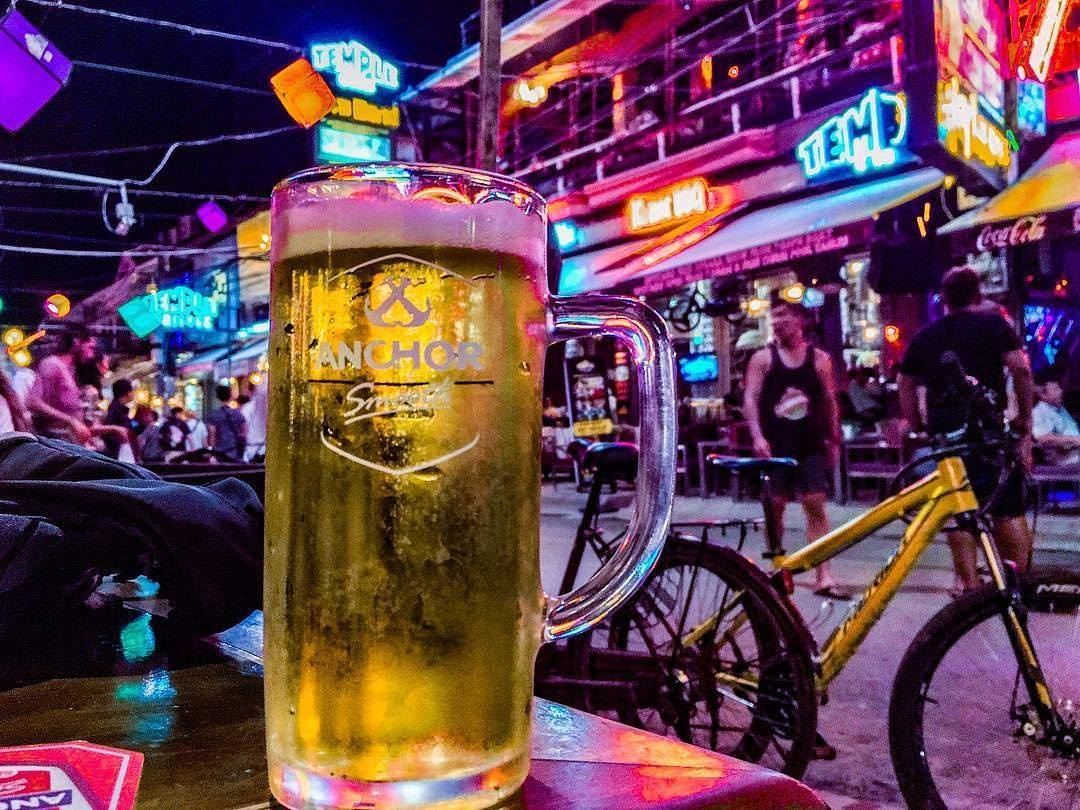 For backpackers, Pub Street in downtown Siem Reap is ideal for a night out of bar-hopping with like-minded travelers as its numerous bars are easily accessible on foot while unique cocktails and beers cost only US$1 (or less) during happy hour. There are also plenty of five-star hotels with rooftop bars, lounges and pubs serving imported wines and liquors as well as authentic Khmer and international fare – perfect for affluent travelers looking to relax after a day of exploring Angkor Wat. From elegant colonial-era lounge bars to trendy nightclubs playing raucous dance tunes, our handy guide on what to do at night in Siem Reap caters to just about any preference and budget.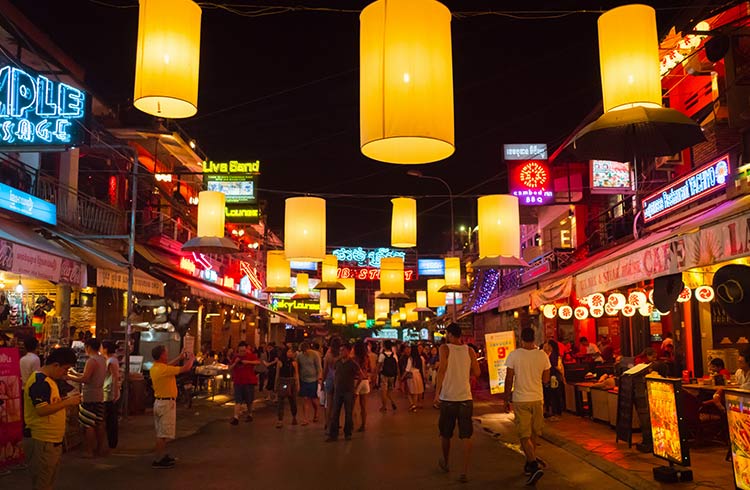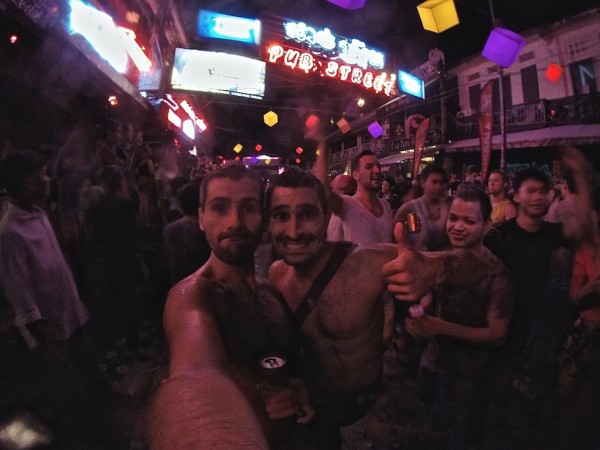 Trust me, if you plan to go to Siem Reap- Cambodia. Please at least go to this place just for one then you will fall in love just like me. I've been to pub street so many times and this places always amazed me. From $1 beer to free entry of any bar/club. Eating street food, or ice cream roll that make on spot and you just stand and look at what they making it. It just mouth watering.
Across the river, there are lots of local performances, local night market- where I got most of the gifts and souvenirs, and $1.5 tee, or pant, and shirt.