---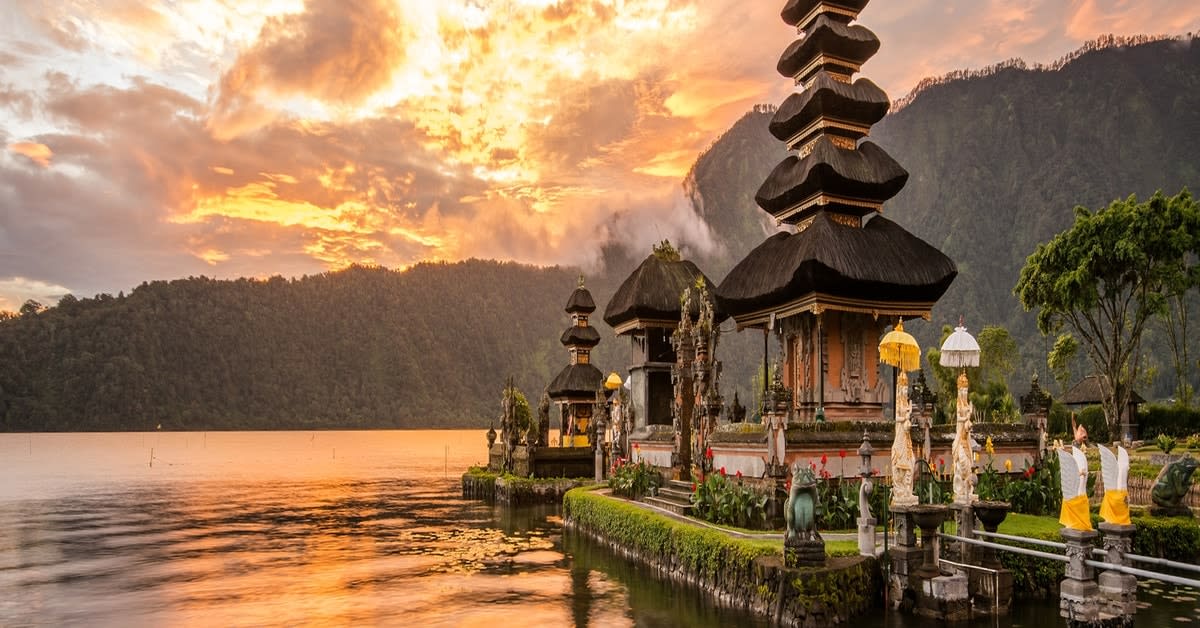 Avoid the crowds and peak prices during the off-peak season
If you're sick of squeezing with the hordes of tourists and the inflated prices during peak travel seasons, we've got the solution for you! Did you know that July-September is actually the best months to travel because it's the off-peak travel season for places like Japan and Taiwan?
While you might not get that million dollars cherry blossom shot in Japan or see thousands of lanterns light up the sky at the Pingxi Festival in Taiwan, you'll get a much better holiday experience enjoying the place crowd free! Did we also mention cheaper plane tickets, shopping and hotel accommodations?
If your schedule permits, check out these 10 destinations you'll want to be visiting during the off-peak travel months!
1. Hokkaido, Japan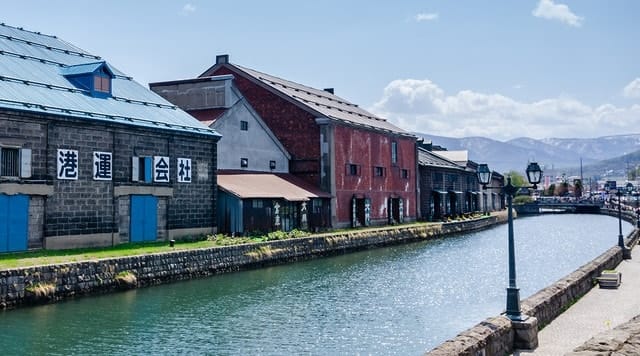 Have you always wanted to run through the fields of lavender alone in Hokkaido like you are starring in a movie? Well, sorry to burst your bubbles but there will always be too many tourists hanging around the area during the lavender season. Instead, go and indulge yourself in activities that are available all year round but without the crowds!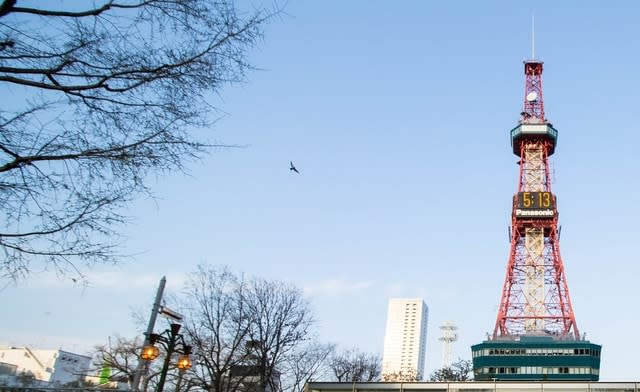 When in Hokkaido, you cannot miss going to the Sapporo Beer Garden, a place that fully represents the words "delicious" and "beautiful". Enjoy their local specialty called Genghis Khan, a savory lamb skillet paired with the signature mug of ice cold of Sapporo Beer! Don't forget to head over to the observation deck of the Sapporo TV Tower and get a bird's eye view of Hokkaido! Get around Hokkaido with ease when you Klook yourselves a Hokkaido JR pass. Check out what else you can do with your Hokkaido JR Pass here.
P.S. Fireworks festivals are held during the summer period of Japan and locals often don a Kimono while catching the fireworks under the stars. Be sure to grab a Kimono to blend in with the locals and get those picture perfect moments on film!
Sapporo Beer Garden
Opening Hours: Buffet schedule: 5:00pm-7:50pm (last entry at 7:50pm)
Last order at 9:30pm

Address: 9-2-10 Kita 7 Johigashi, Higashi-ku, Sapporo-shi, Hokkaido

How To Get There: Suggested Transport: 7 minutes by taxi from Sapporo Station, north exit


Sapporo TV Tower
Opening Hours: 9:00am-10:00pm
Closed on 18 Apr 2018, 7 Nov 2018, and 1 Jan 2019

Address: Odori Nishi 1-chome, Chuo-ku, Sapporo-shi, 060-0042

How To Get There: Exit number 27 is a 5-minute walk from the Sapporo Municipal Subway Odori Station (Tozai line and Nanboku line)
Exit number 27 is a 1-minute walk from the Sapporo Municipal Subway Odori Station (Toho line)
The Tower is an only a 15-minute walk from the JR Sapporo Station, South Exit
2. Bali, Indonesia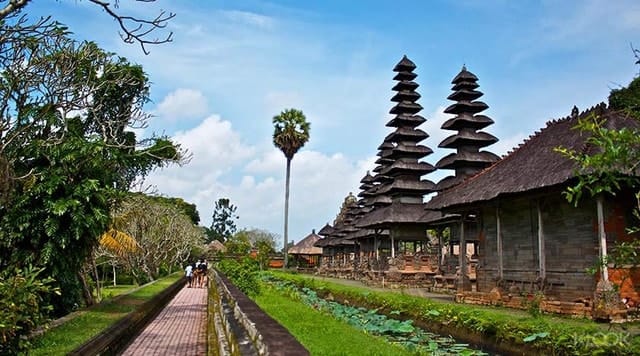 While not all of us can afford to head to a private island with clear blue waters, void of tourists, visiting Balin these months might be your next best alternative. The cost of resorts and villas are also greatly reduced during these periods so you can afford to stay at one of those popular villas that you have always wanted.
| Villa | Peak Prices (Dec-Jan) | Off-peak Prices (Sep – Dec) |
| --- | --- | --- |




Ambalama Bali Villa
(Jl. Pantai Mengening, Cemagi, Mengwi, Kabupaten Badung) – Entire Villa

$1,300
$975
Majapahit Beach
(Banjar Pabean, Ketewel) – Villa Maya

$790
$510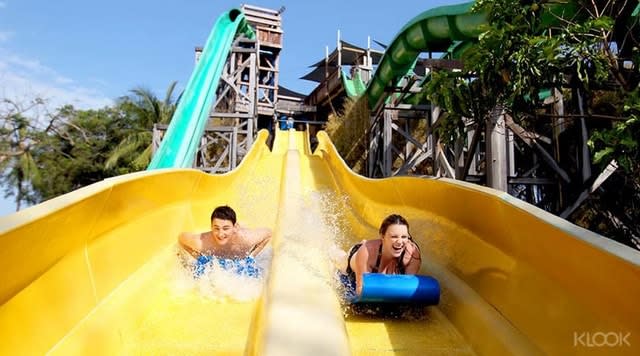 Ride the humongous water slides at Waterbom without having to wait for ages for your turn. Better yet, Klook your tickets and redeem it at the pre-purchase counter and you won't even have to queue up for tickets! If you are more adventurous why not come face to face with ferocious felines at the Bali Safari and Marine Park! Looking for more things to do at Bali, click here to find out more.
P.S. Bali holds its annual BritAma Sanur Village Festival during August (22nd -26th August 2018). Immerse yourself in a cultural bonanza with fashion shows and sports competitions happening concurrently. If you are feeling hungry, don't forget to sample authentic cuisines prepared by Balinese master chefs!
Waterbom
Opening Hours: 9:00am-6:00pm, daily

Address: Jalan Kartika Plaza, Kuta, Bali 80361

How To Get There: Located in Central Kuta, near Kuta Beach and Discovery Shopping Mall
We recommend that you take a taxi directly to Waterbom


Bali Safari and Marine Park
Opening Hours: 9:00am-5:00pm, daily (9:00pm closing time for Night Safari)

The Bali Agung Show schedule is every Tuesday-Sunday, 2:30pm-3:30pm. Seats are subject to availability

Address: Jl. Bypass Prof. Dr. Ida Bagus Mantra, km. 19,8 (Golden Line of Bali), Gianyar 80551, Bali, Indonesia

How To Get There: A complimentary shuttle bus service is provided from designated locations (approx. 8:30am pick up and 5:30pm drop off). Please check the schedule for more information
BritAma Sanur Village Festival
Venue: Maisonettee Area Inna Grand Bali Beach

Address: Jl. Inna Grand Bali Beach Sanur, South Denpasar
3. Bangkok, Thailand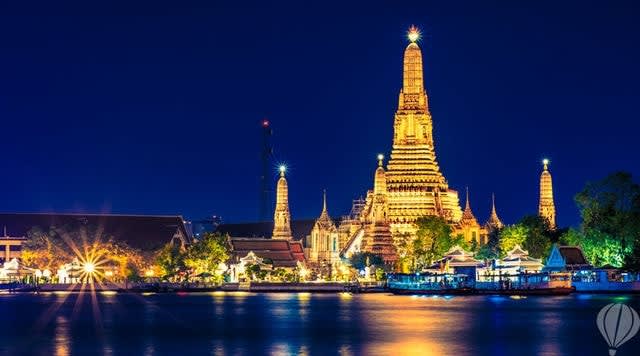 While many of us flock to Bangkok for our shopping haul, we always face troubles of not having things in our size or even worse, purchasing the same item as a colleague and wearing it to work together. During the off-peak period not only can you expect good bargains on every corner, you can also be sure to find things in your size! Come prepared with a bigger luggage to lug your haul back home.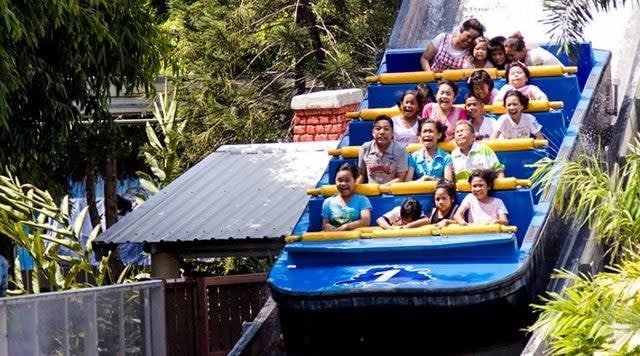 One of the best places to splurge your Thai Baht at would be the Rod Fai Market. Don't forget that it only opens on Thursdays to Sundays so keep that in mind when planning for your itinerary! If you are looking for something more thrilling, brave the exhilarating rides at Dream World, Bali! Skip all the nasty queues and quench your thirst for adrenaline when you travel during the off-peak period! Here are some itineraries and activities you can consider when visiting Bali!
Dream World
Opening Hours:
Park opening hours: 10:00am-5:00pm daily (until 7:00pm on public holidays)
Lunch buffet hours: 12:00pm-2:00pm
Address: 62 Moo 1, Rungsit-Ongkarak Road (Kilometer 7th), Bueng Yitho, Thanyaburi 12130, Thailand
How To Get There: Take No. 538 (Victory Monument – Don Muang – Rachamonkolk route) or No. 523 (Mochit – Kasetsart University)

Rod Fai Market in Bangkok

Opening Hours: 17:00 – midnight (Thurs-Sun)
Address: Srinakarin Road Soi 51 (behind Seacon Square)

How To Get There: On Nut (closest station but still requires a taxi journey)

4. Penang, Malaysia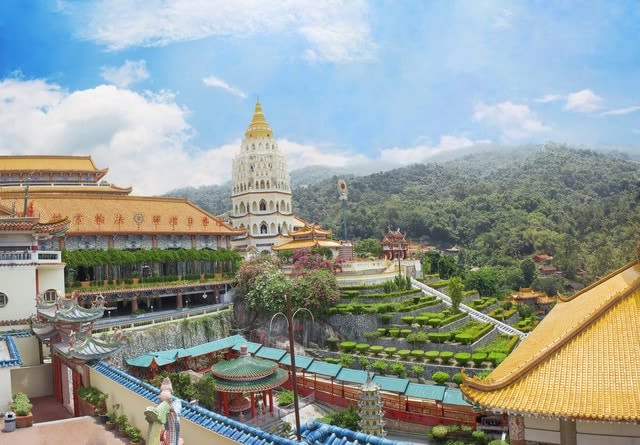 Consider traveling to Penang, the Pearl of the Orient! Georgetown, the vibrant capital of the state is almost busy all year round. But visiting during the off-peak period will give you just that little bit of privacy that you need. Be sure to check out the famed food street of Jalan Burma! There you will find New World Park and Pulau Tikus Wet Market, the two hawker centers with the best grubs Malaysia has to offer!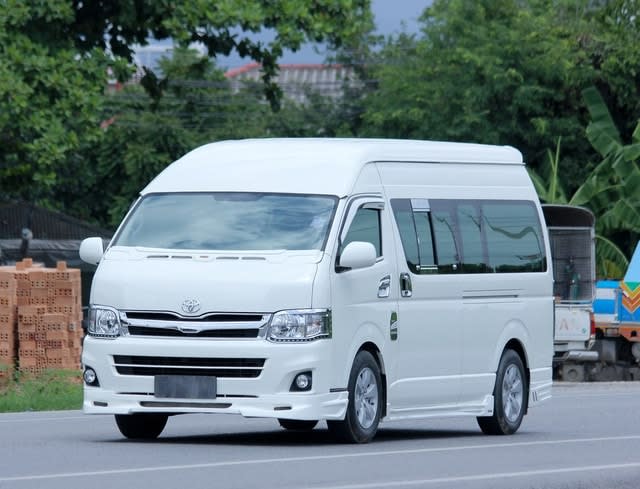 If you want to learn more about the diverse culture of Penang, why not drop by the Penang Interactive Museum? The interactive exhibits will be sure to pique your interest at every corner! If you really want to experience the authentic way of life in Penang, visit one of the neighboring cities like Balik Pulau! There you will get to experience a slower pace of life and find yourself closer to the untouched nature spots.
Get up close and personal to the friendly goats at the Saanen Dairy Goat farm and try out ridiculously fresh milk products! Klook yourself a private car charter in Penang to get around from point to point with ease.
P.S. Penang holds it inaugural George Town Festival during the off-peak period of August. Be sure to celebrate the rich heritage and history of George Town with the locals!
Penang Interactive Museum


Opening Hours: Daily 10:00am-6:30pm (last admission: 5:30pm)

Address: No.3, Pengkalan Weld, 10300 George Town, Penang, Malaysia

How To Get There: Take the Central Area Transit (CAT) that covers a route from Jetty to Penang Road and back

Get off at Pengkalan Weld stop and walk 3 minutes to the museum
Saanen Dairy Goat Farm
Opening Hours: 10am-5pm daily

Address: 298 MK 1, Sungai Pinang, 11010 Balik Pulau, Pulau Pinang.
5. Taipei, Taiwan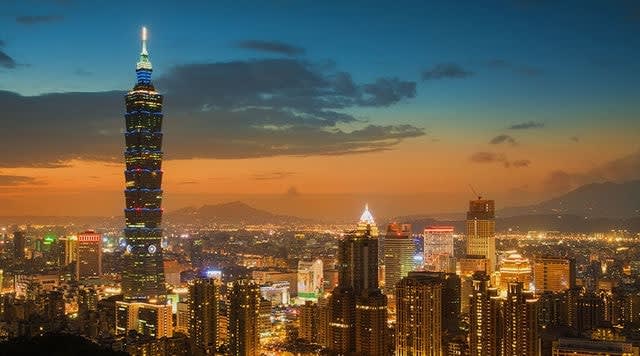 Summers in Taipei is considered one of the hottest and most humid. However, if you are willing to brave the harsh weather conditions, you will be rewarded with a Taiwan experience that is unforgettable. Explore the country's busiest night markets at its quietest, such as the Shilin Night Market. Regarded as the largest night market in Taiwan, it holds an excellent range of street food and seemingly unending rows of shophouses!
Get an unobstructed panoramic view at the observatory of Taipei 101 and watch as the city comes alive after dusk.
P.S Klook your Taipei 101 experience to collect your tickets conveniently at the self-service ticket machine!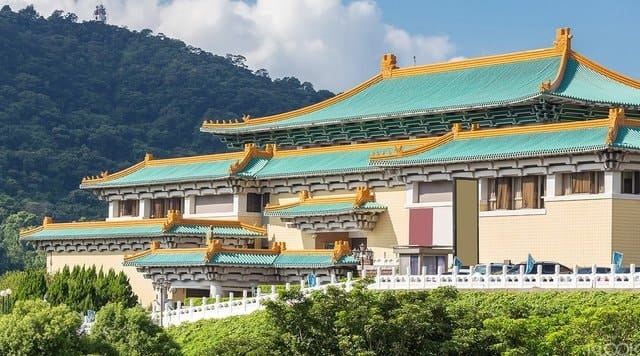 No trip to Taiwan is complete without a trip to the country's National Palace. Bundle your experience together with the Shung Ye Museum when you book via Klook!
P.S. Take a glimpse of the folk belief in Taiwan when you experience the Keelung Mid-Summer Ghost Festival that takes place every August!
Shilin Night Market
Opening Hours: 3:00pm – 1:00am daily

Address: No. 101, Jihe Road, Shilin District, Taipei City 111

How To Get There: 5 minutes walk from Shilin Station
Taipei 101
Opening Hours: 9:00am-10:00pm daily
Last admission time: 9:15pm
Take the MRT Tamsui–Xinyi line (Red line) t
Opening hours on national holidays may change

Address: No.7, Sec. 5, Xinyi Rd., Xinyi Dist., Taipei City 110, Taiwan

How To Get There: Taipei 101 / World Trade Center station Exit No. 4
6. Tokyo, Japan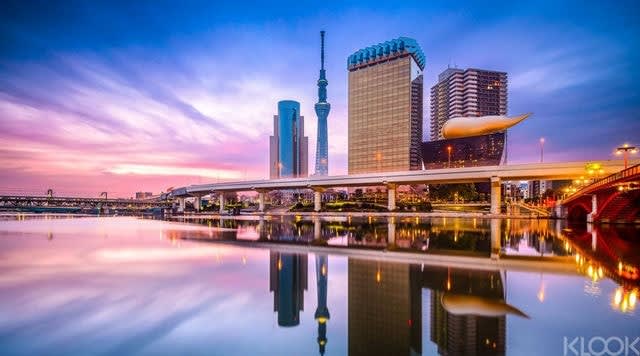 Tokyo is usually at its most busy during the cherry blossom season. School closes from spring vacation, and tourists flood in to get a glimpse of the elusive pink flowers. However, the crowds you have to squeeze through is left to be desired. If catching flowers is not your thing, visit Tokyo during its off-peak for a more relaxing time.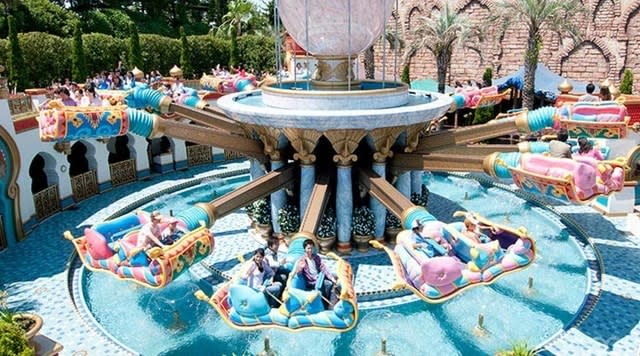 Head down to the happiest place on Earth at Tokyo Disneyland, or opt for a different experience at Tokyo Disneysea! The off-peak period means that you can now take photos with all your favourite Disney characters without waiting in line of a queue!
P.S Skip the long ticketing lines and enter the park directly when you Klook your tickets!
In summer, the elusive Mount Fuji finally reveals itself in all its glory! So don't forget to take a trip down Mount Fuji 5th Station to snap a photo before it goes into hiding again.
Japan also celebrates summer by holding its lantern festivals! Here are a few lantern festivals that cannot be missed when you travel there over the summer!
Tokyo Disneyland & Tokyo Disneysea
Opening Hours: 8:00am-10:00pm daily

How to get there: You can take the Disney Resort Monorail to Tokyo DisneySea Station from Maihama Station; this takes around 10 minutes costing around JYP260. You can also walk to the park from Maihama Station, which takes about 20 minutes
7. Seoul, South Korea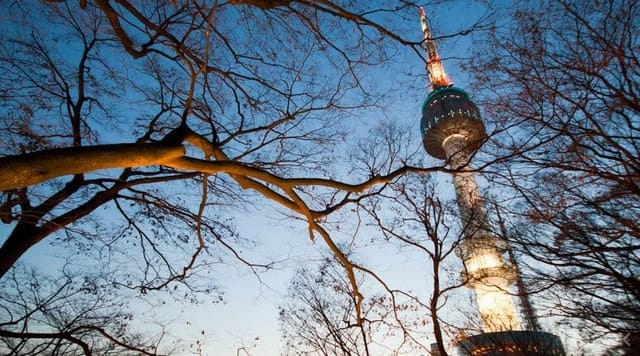 Rejuvenate your soul at Seoul during the upcoming off-peak season! Take a whirl at the thrilling rides of Lotte World and Everland without having to wait forever behind tourists every single time.
Bring back your favourite facial products (that will definitely be in stock) and have your fill of Korean street food when you take a trip down to Myeong-dong, Korea's bustling shopping district! Should you also be a K-POP fan, here's a guide to increase your odds of coming face to face with your favourite oppa!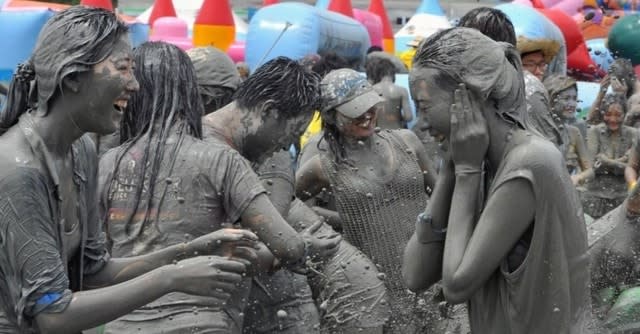 Now if you are looking to beat the summer heat at Korea, take a day trip over to the Boryeong Mud Festival! Smother your loved ones with mud while at the same time treating your skin to the natural healing properties of the Boryeong mud! Unsure of how to get there? Klook your experience to the Boryeong Mud Festival and you won't have to worry about transport!
Lotte World
Opening Hours: Monday to Thursday: 9:30am-10:00pm
Friday to Sunday 9:30am-11:00pm

Last entry time: 30 minutes before park closes
Lotte World Aquarium
Opening Hours: Monday to Thursday: 10:00am-8:00pm Friday to Sunday: 10:00am-10:00pm

Both attractions are open year round, opening hours subject to change

Address: 240, Olympic-ro, Songpa-gu, Seoul
Everland
Opening Hours: 10:00am–9:00pm (closing times may vary)

Address: 199 Everland-ro, Pogog-eup, Cheoin-gu, Yongin-si, Gyeonggi-do, South Korea

How To Get There: By Train
Located at Jeondae Everland Station on the Yongin Ever Line
Transfer to the Yongin Ever Line at Gilheung Station on the Bundang Line
8. Melbourne, Australia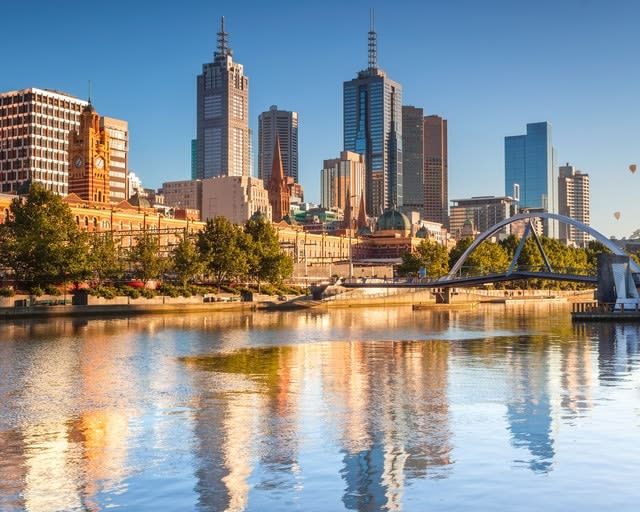 Melbourne is one of the hottest spots to visit when in Australia, and is often dubbed as the country's "cultural capital". The Australian states have numerous laneways with a plethora of quirky cafes and shops to explore. One of the more popular ones would be the Centre Place.
Gorge yourself on juicy dumplings at ShanDong Mama Mini or grab a rich cup of coffee at Dukes Coffee Roasters. If you are interested in finding the best brunch places, here's a guide for you to follow!
When you are in Australia, you cannot miss the chance to get up close to the wildlife that resides in the country. Explore the Sea Life Melbourne Aquarium which holds an impressive 2.2 million liter Oceanarium, and catch feeding time to watch the infamous Saltwater Crocodiles feast. Don't miss the chance to waddle together with adorable penguins on Phillip Island as well!
P.S. During the July-August period, experience the exhilarating Docklands Firelight Festival
The opening weekend explodes in a vivid display of fire and light before a month-long series of fiery feasts and entertainment unfolds. Don't miss it!
Centre Place
How to get there: Between Flinders Lane and Collins Street, Melbourne, Victoria 3000, Australia
Sea Life Melbourne Aquarium
Opening Hours:
Monday – Friday: 10:00am-5:30pm
Last admission: 4:30pm
Weekends, Public Holidays: 9:30am-6:00pm
Last admission: 5:00pm

Address: Sea Life Aquarium Melbourne, King St Melbourne VIC 3000, Australia

How To Get There: Board the light rail train and alight at Melbourne Aquarium/Flinders St
9. Macau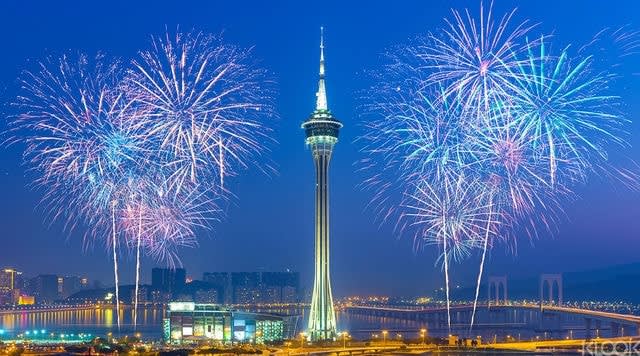 Dubbed as the Vegas of Asia, Macau definitely lives up to its name with over 40 casinos as of 2018. This makes it a hot tourist spot, especially during the peak holiday periods. However, should you drop by during the off-peak, you get to experience a much quieter Macau that's reminiscent of its pre-casino era.
The off-peak period is the best time to finally get your hands on the tickets to watch the House of Dancing Water, the world's largest pool-based performance! Be in awe as you watch the high diving stunts done by an exceptionally talented troupe of performers.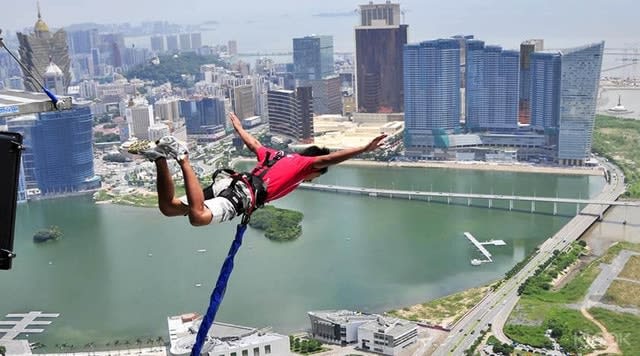 Head up to the 360-degree observation deck of Macau Tower for an unobstructed view across Macau! If you are lucky, you just might catch a glimpse of Hong Kong! If you are a thrill-seeker, don't miss the Macau Tower Skyjump – the highest bungee in the world!
House of Dancing Water
Schedule: 5:00pm and 8:00pm show times (check calendar for dates)

How To Get There: Dancing Water Theatre, Level 1 at City of Dreams, Estrada do Istmo, Cotai, Macau


Macau Tower
Opening Hours:
Monday to Friday: 10:00am-9:00pm
Weekends & Public Holidays: 9:00am-9:00pm

How to Get There: Take a taxi or any of the following buses: 9A, 18, 21, 23, 32 and 26
10. Siem Reap, Cambodia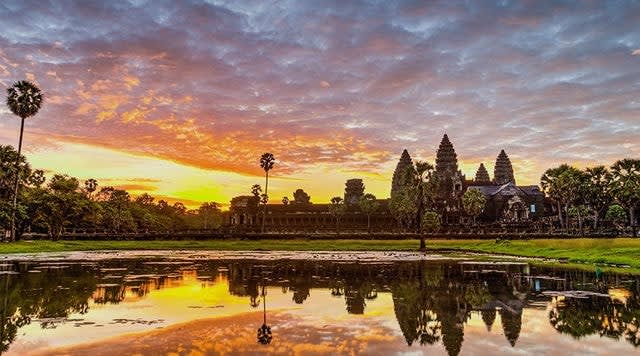 Pesky tourists tend to avoid Siem Reap during the off-peak because of intermittent showers that happen during the period. However, if you are not afraid of a little rain, you will get to see the "Kingdom of Wonders" in all its glory without any tourists in sight.
Marvel at the beautiful temples of Siem Reap on a tour to cover the top attractions within a day! If you prefer exploring the wonders at your own pace, you can consider booking a private car charter with a knowledgeable guide for an unforgettable experience!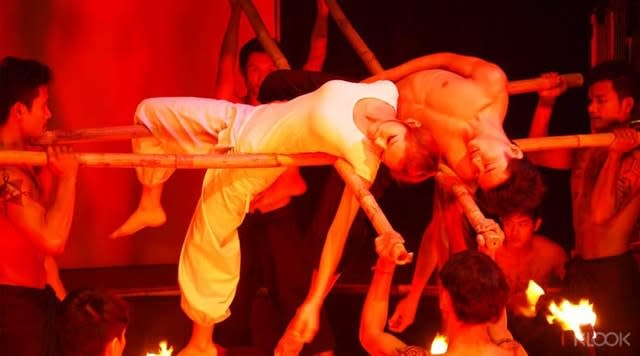 Cambodia's world-renowned circus PHARE is available even during the off-peak period! The beautifully choreographed performance will be sure to leave you in absolute awe. Click here for a few itinerary options for you to follow!
Phare
Schedule: 8:00pm (Shows varies daily)

Address: Phare Circus Ring Road, south of the intersection with Sok San Road, Siem Reap, Kingdom of Cambodia, Cambodia
Holidays don't have to cost a bomb
All ready to travel off-peak after reading the article? Klook your way to your desired holiday destination this off-peak season! Check out our huge range of activities to get inspired!